To successfully sell their goods or services in today's cutthroat business environment, businesses need a solid grasp of marketing concepts and tactics. Attending classes for a PGDM in marketing management for Entrepreneurship is one approach to acquiring this important knowledge and abilities. Aspiring business owners get from this specialized curriculum the knowledge and skills necessary to successfully navigate the fast-paced marketing world.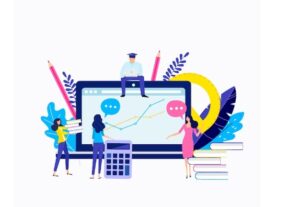 Studying a PGDM in marketing management for Entrepreneurship has several important advantages
Marketing Expertise:
A PGDM in marketing management for Entrepreneurship provides a thorough grasp of marketing principles, theories, and practices. Students are taught market analysis, customer behaviour, branding, advertising, digital marketing, and other crucial facets of marketing. Entrepreneurs who want to create powerful marketing campaigns to attract clients must have this information.
Thinking and Planning Strategically:
Successful entrepreneurs recognize the need to plan and think strategically. By instructing students on how to assess market trends, pinpoint target markets, and establish marketing strategies, a PG Diploma in Marketing helps students acquire these abilities. Entrepreneurs who develop their strategic thinking skills may decide wisely on their marketing strategies and set up their companies for long-term success.
Expertise in digital marketing: 
A strong online presence is crucial for every firm in the current digital era. The PG Diploma program provides students with the information and abilities necessary to traverse the world of digital marketing successfully. The use of digital platforms that effectively reach their target audience is something that students learn about, from search engine optimization (SEO) to social media marketing. This knowledge of digital marketing is priceless for business owners trying to establish their online identity and increase traffic to their websites or online storefronts.
Chances for Networking:
The networking chances that a PG Diploma offers is another important benefit. These programs often draw various students, including aspiring business owners, marketing specialists, and experts in the field. Students may cooperate on projects, make useful contacts, and learn from seasoned professionals by participating in this network. These contacts may lead to possible investors, mentoring possibilities, and new company alliances.
Practical Application and Real-World Projects: 
PG Diploma programs often prioritize the practical application of marketing ideas and hands-on learning. Students often engage in practical assignments, including producing company ideas, market research, or marketing strategies. Through hands-on training, prospective company owners may apply their marketing expertise to actual situations and get an insightful understanding of the difficulties they may encounter while starting or expanding their companies.
Developing an entrepreneurial mind-set: 
While marketing is an important component of entrepreneurship, it is just one part of the jigsaw. A key component of PG Diploma programs is fostering an entrepreneurial attitude. Students gain knowledge of the whole entrepreneurial process, innovation, creativity, problem-solving, and risk management. By approaching their company endeavours with a strategic and forward-looking attitude, entrepreneurs can better adapt to changing market circumstances and exploit opportunities.
Enhanced business awareness: 
Entrepreneurs who complete a PG Diploma degree are thoroughly aware of business dynamics. Students learn to investigate markets, evaluate rivals, and spot developing trends. Entrepreneurs may use this information to make well-informed product development, pricing tactics, and market positioning choices. Entrepreneurs may successfully focus their marketing efforts to attract and engage prospective consumers by having a clear grasp of the requirements and preferences of their target audience.
Effective Persuasion and Communication Skills: 
Marketing is more than product promotion; it also entails persuasive writing and speaking. An advanced degree in marketing for business aids entrepreneurs in improving their written and vocal communication abilities. Students learn how to develop compelling marketing messaging, produce persuading material, and interact with consumers via various media. These abilities are essential for entrepreneurs, whether presenting their ideas, striking deals, or cultivating client connections.
To sum up, 
A PGDM in marketing management for Entrepreneurship program has several advantages for business owners. Entrepreneurs may learn the necessary skills to thrive in the cutthroat business environment, from broadening their marketing expertise to improving their communication and problem-solving abilities. Contact us for more information as the curriculum also offers networking opportunities, tools for the sector, and support networks, improving the chances of starting a successful business.